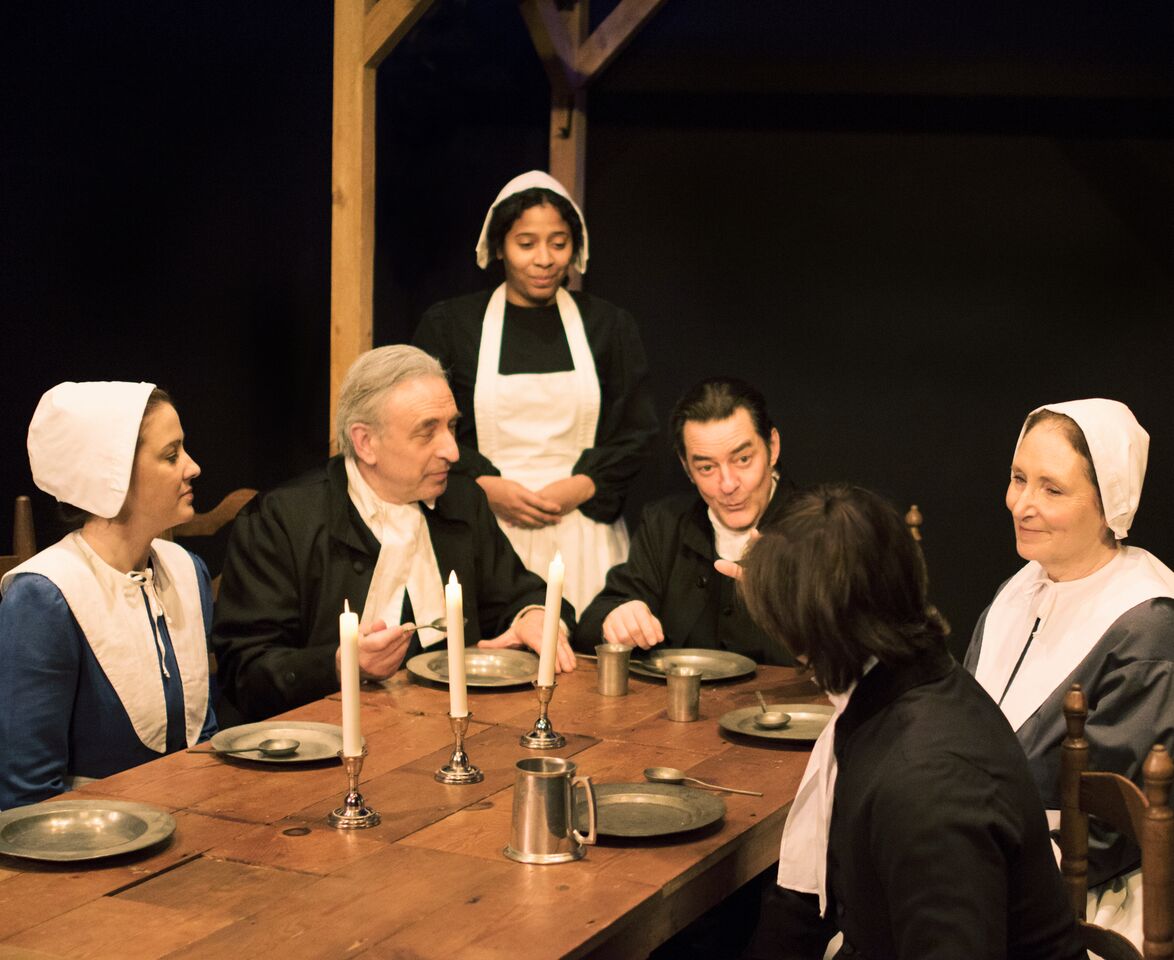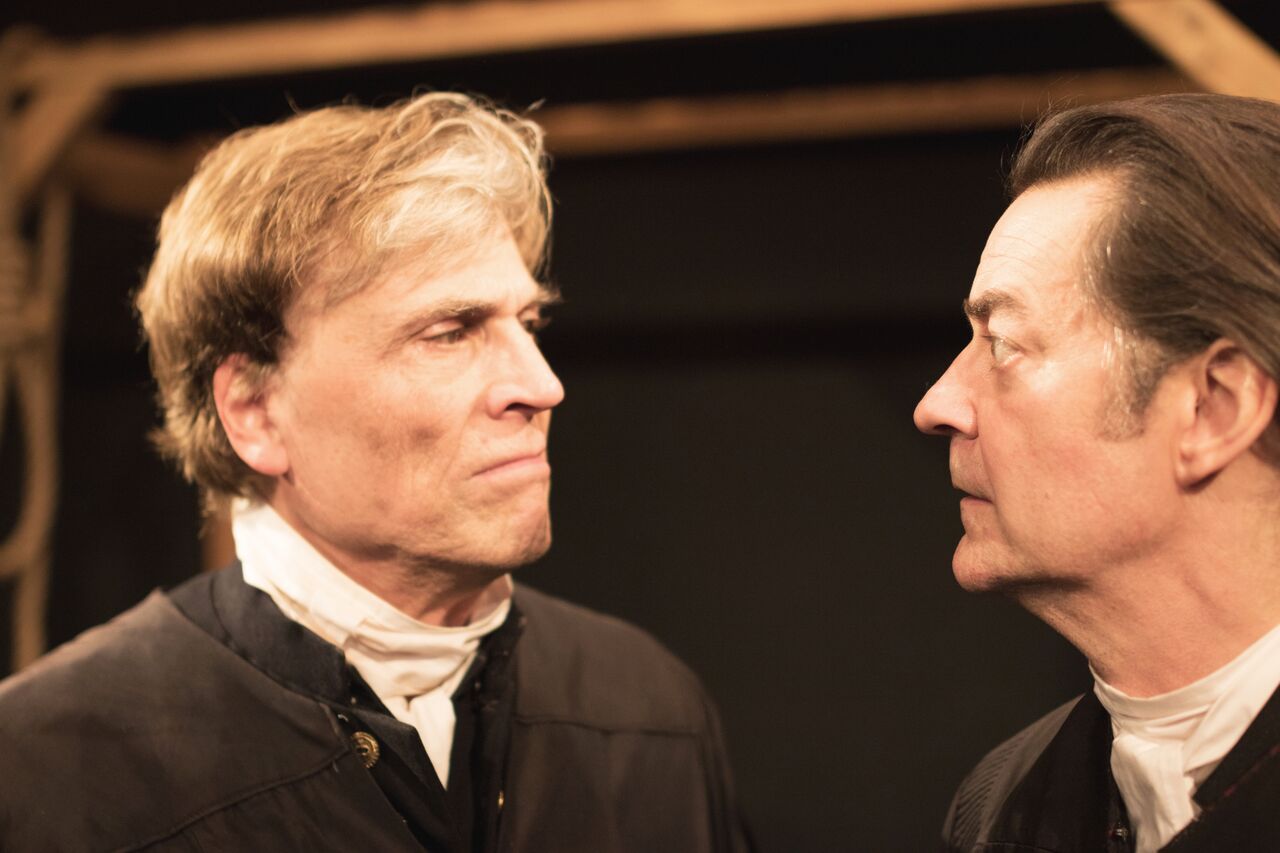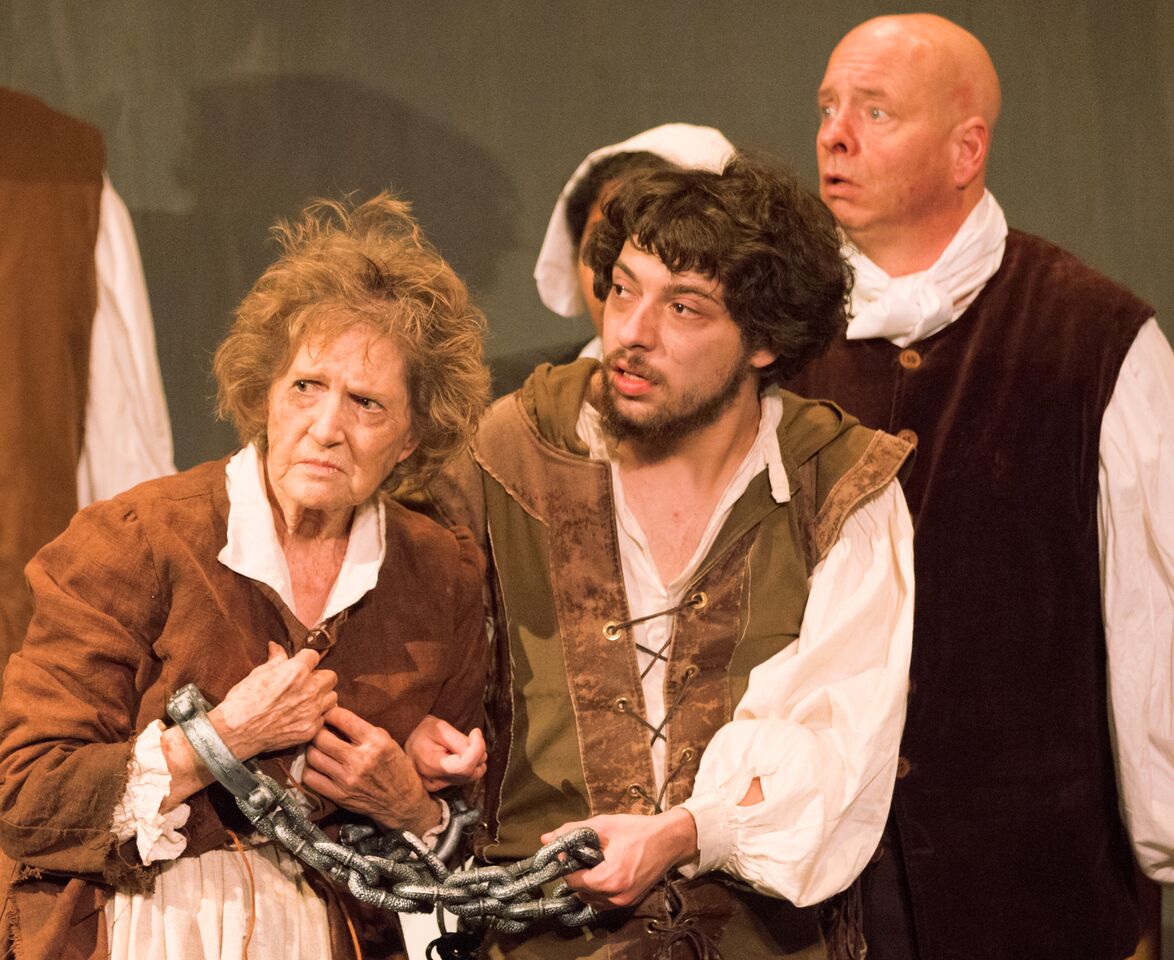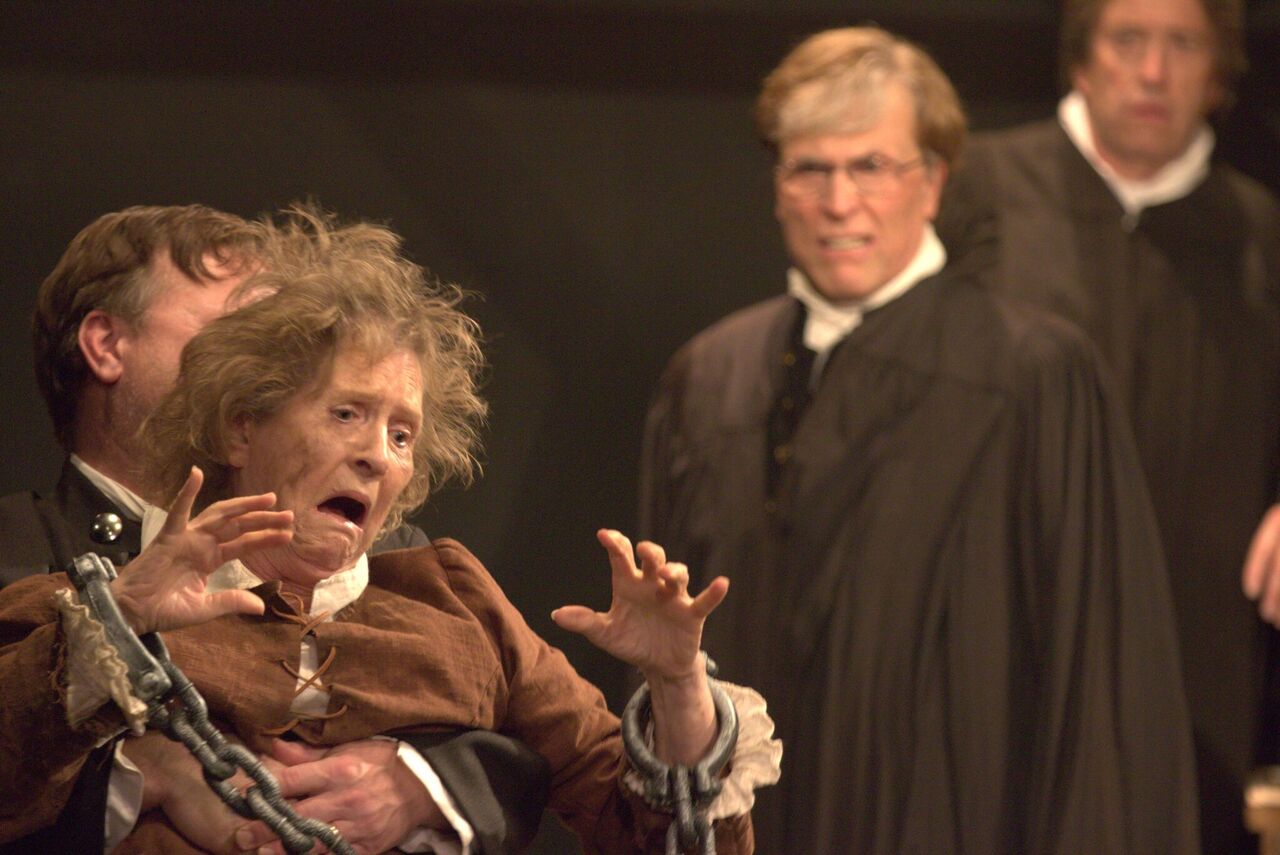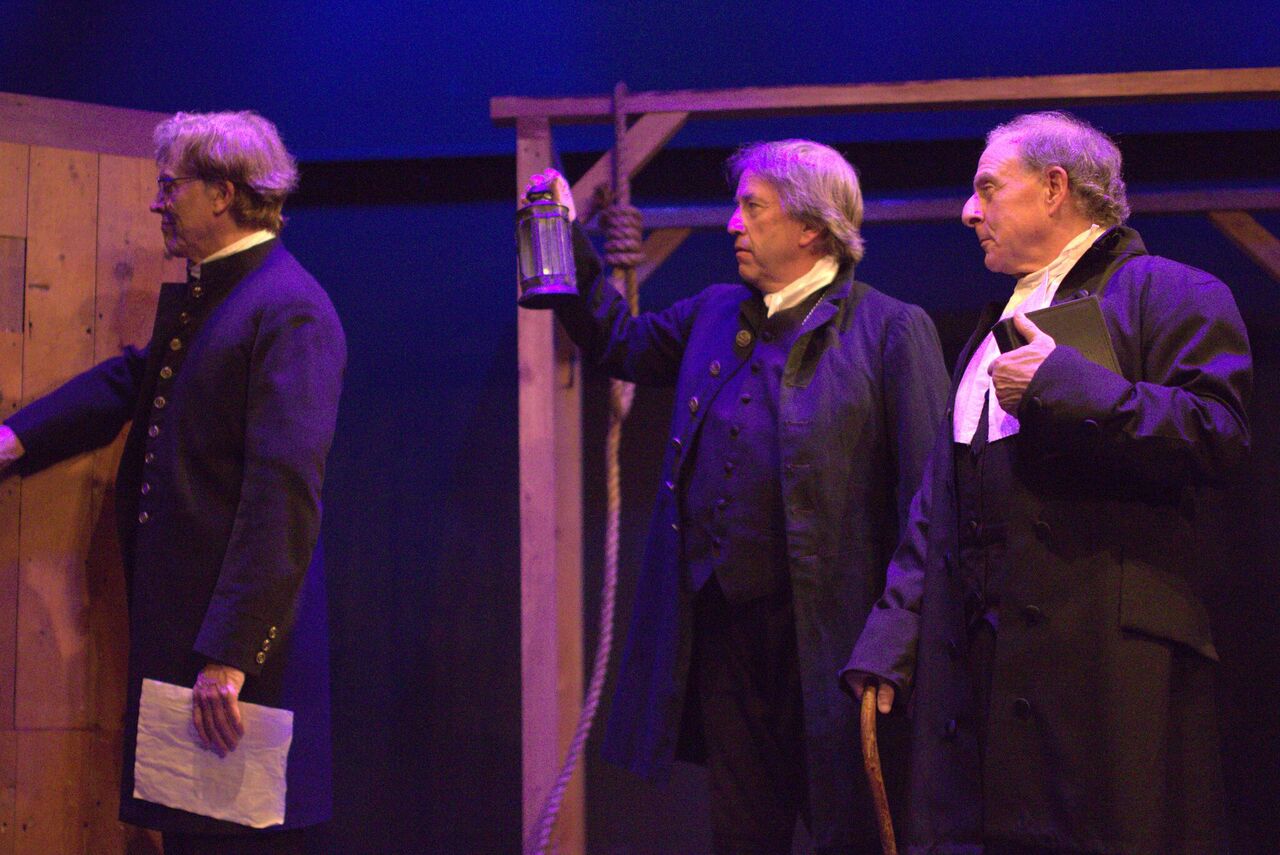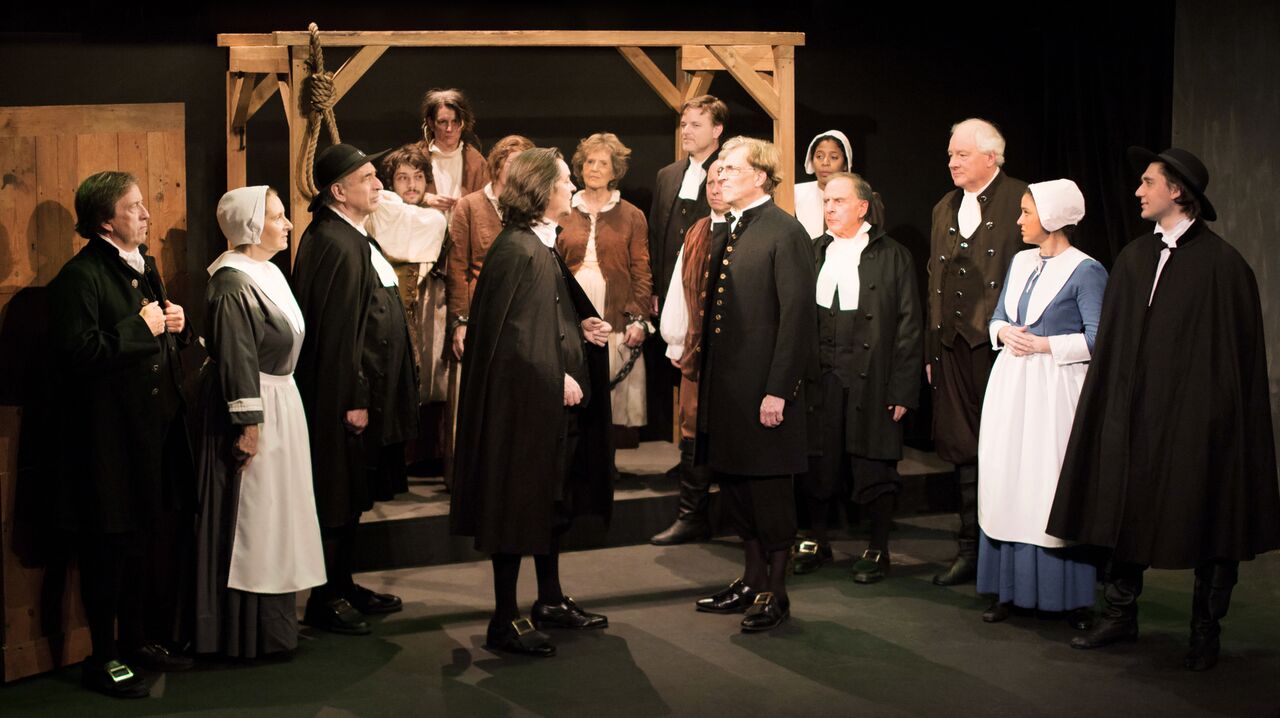 SALTONSTALL:
One Man's Stand Against the Salem Witch Trials
November 1 - 4, 2018
Written by playwright and attorney Michael Cormier and director/author Myriam Cyr, the work portrays Nathaniel Saltonstall, a distinguished Haverhill judge who was invited to sit on the Court of Oyer and Terminer where he stood against the formidable Judge Stoughton. Saltonstall was the only judge to recuse himself from the Salem Witch Trials. Based on a yet untold story, the play was performed in Haverhill, Massachusetts, his hometown.

Audiences applauded the fact-based story of the personal struggle, and ethical challenges of a man bent on saving not only his family but the whole colony from "a wave so big, it will drown us all."
There was tremendous interest in the production across the Greater Boston area with extensive media coverage including The Boston Globe and WBZ-AM.
A NEW PLAY
Story by Michael Cormier
Written by Michael Cormier and Myriam Cyr
Directed by Myriam Cyr
PERFORMED AT THE CHESTER HAWRYLCIW THEATER
Spurk Building, NECC, 100 Elliott Street, Haverhill, MA
Thursday, November 1 @ 7:30 p.m. Talkback with the Authors, Director, Cast following the show. Hosted by Paul V. Edwards
Friday, November 2 @ 7:30 p.m. Talkback with Dan Howlett, historian & expert on the Salem Witch Trials
Saturday, November 3 @ 3:00 & 7:30 p.m.
Sunday, November 4 @ 3:00 p.m.
We held multiple auditions regionally and could not be more delighted with the talent that wanted to be part of this new work, said Director Myriam Cyr. The performers that joined the cast are exceptional and represent the some of the best talent working in Massachusetts and New Hampshire. The multi-generational cast has embraced the play and are proud to bring it to the stage for the first time.
The host of our Opening Night Talkback is known to some as our very first 'Nathaniel Saltonstall', having portrayed him for our scene reading in May of 2017 at the Buttonwoods Museum. Otherwise known as Chief Development Officer and Senior Vice President for Development at Gordon College, he has served in senior leadership positions, overseeing fundraising for nonprofits including Prison Fellowship Ministries, Promise Keepers, Hawaiian Islands Ministries and, most recently, Wycliffe. Edwards holds a bachelor's degree in economics from Stanford University and a Master of Divinity degree from Fuller Theological Seminary. He is also a multi-talented actor and singer.
Our Talk Back on Friday, Nov. 2 was with Dan Howlett. Dan began working on the Salem Witch Trials for a high school project and never stopped. Salem remained a constant subject of interest during his undergraduate career at The George Washington University where he studied History and Political Science. He produced the history department's first digital humanities thesis, a social network analysis of the Salem Witch Trials on www.salemnetworks.org. After graduating in 2017, he began his Masters in History at George Mason University where he expects to graduate in May 2019. He plans to pursue a PhD in History. His research interests are centered on the social and cultural history of colonial America. He has also presented at several conferences around the country. Dan will present his research on disability during the Salem Witch Trials at the 2019 American Historical Association national meeting.
"This program is supported in part by a grant from the Haverhill Cultural Council, a local agency which is supported by the Mass Cultural Council, a state agency."